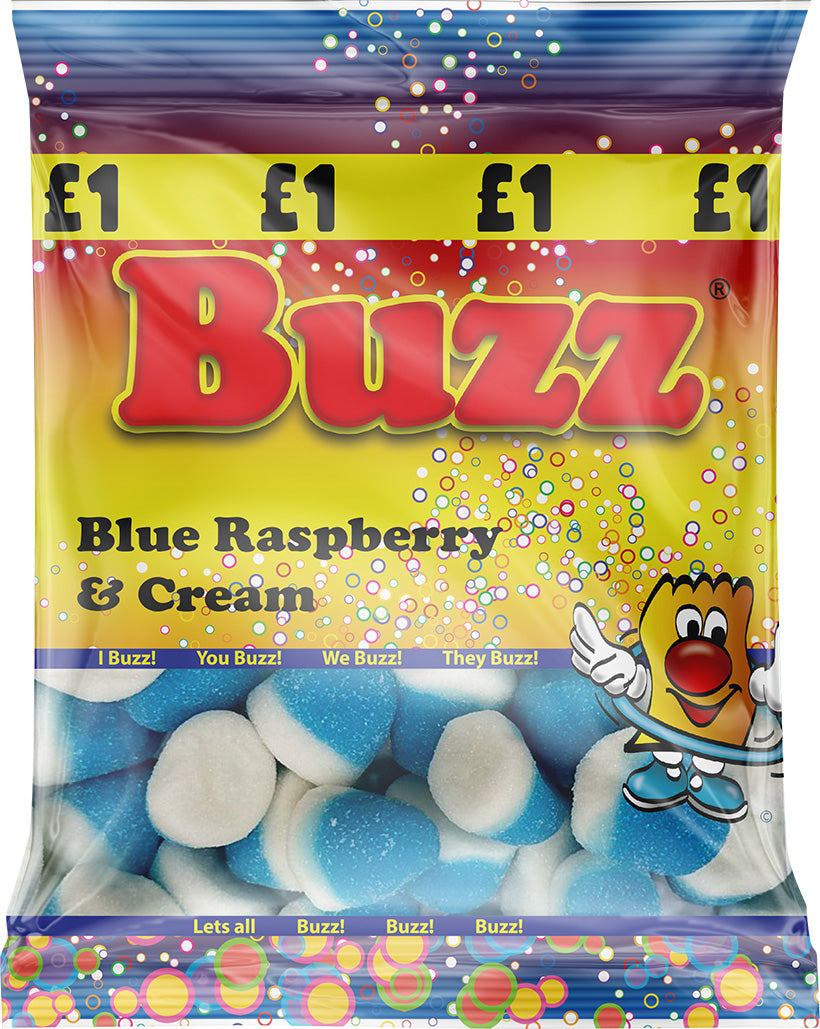 Buzz Sweets Blue Raspberry & Cream | Share Pack
Regular price
£5.60

Ex VAT
£6.72

Incl VAT
:

Packets are an estimate 120g, weights may vary
Brighten up your celebrations with our standout dessert: the Blue Raspberry & Cream! This delightful treat combines the tangy zing of blue raspberries with the velvety smoothness of cream. It's a refreshing blend that brings a burst of fruity goodness to any occasion. Whether you're celebrating a wedding, a baby shower, or any special event, our Blue Raspberry & Cream is a delicious addition. Enjoy its sweet and tangy flavour on its own or use it as a delightful topping to enhance your desserts. Every spoonful or sip is a fruity and creamy delight that'll leave your guests asking for more! Add a touch of fruity magic to your festivities with our irresistible Blue Raspberry & Cream – it's the perfect treat to sweeten up your celebration!

Jelly Sweets
Ingredients:
Glucose Syrup, Sugar, Water,
Gelatine, Acidulants: E330,E296,
E270, Gelling agent: Pectin,
Flavours, Colours E-133, E-516.
For Allergens See Ingredients
In CAPITALS. Nutritional Info per 100g:
Energy 1416kj/ 333 kcal; Fat 0g,
Of which is saturates 0g;
Carbohydrates 78.2g Of which: Sugars
61.1g; Protein 5.1g; Salt 0,133g.

DELIVERY INFO Free delivery for orders over 20 items! We do accept returns if the product is in its original packaging. For full details see our Terms and Conditions page.